DAF respects your privacy. We use cookies for a variety of purposes, such as website functionality, improving your experience of our website, building integration with social media and helping target marketing activities within and beyond our website. By continuing your visit on our website, you are consenting to our use of cookies. However, if you want to customize your cookie preferences, click on 'Change settings' below. You can withdraw your consent at any time. For more information, please visit our Cookie Notice.

ProudDAF: because your pride is worth sharing
Familiar with that special DAF feeling? Read the stories and share your own DAF pride!

Needless to say, here at DAF we are proud of our products, our services and our history. After all, the passion of our 10,000 employees around the world goes into every DAF truck we sell.

In turn, these employees are proud of the contribution they make to DAF's success. Whether they work in the factories, the distribution centres or the offices.

That same feeling of pride can also be found in our drivers, customers, dealers and suppliers. Anyone who is familiar with DAF also knows that special DAF feeling. It's the foundation on which prosperous, lasting relationships and numerous remarkable stories are built.

All of these stories deserve to be told. Also, your pride is worth sharing. Read the stories, share your pride!



Read the stories and share the pride!
Stunning DAF XF 530 for Mark Steward Transport
Working at our purchasing department
Berthold Winkler is a truck driver for Bertschi in Schwitzerland
Would you like to see your story online?
Send us your DAF story and we will share your pride.

DAF supplier - Clothing Network GmbH
"We hope to realize many more Clothing Collections in the future together with DAF!"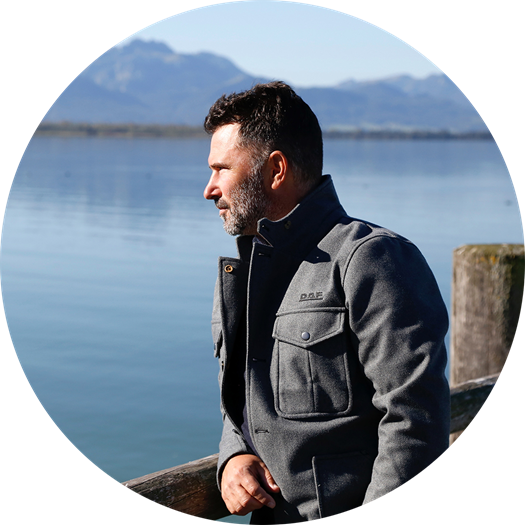 Markus
Sales
"There´s not much to say about collaboration with DAF: I´m just loving it! A super balance between professional, kind and humorous. Hope to realize many high gear collections together in the future… Thanks DAF-guys!"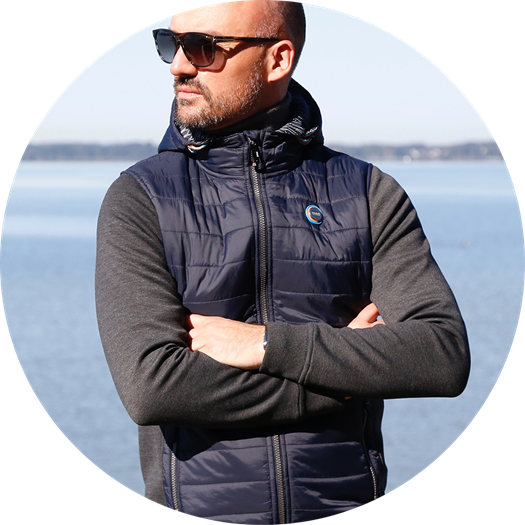 Darko
Designer
"Design & creativity are a natural part of my life. This is the reason why I love my work. I love the entire process; the first drawings, choosing the right fabric and colors, creating innovative and functional details. It always leads us to the Perfect DAF Product."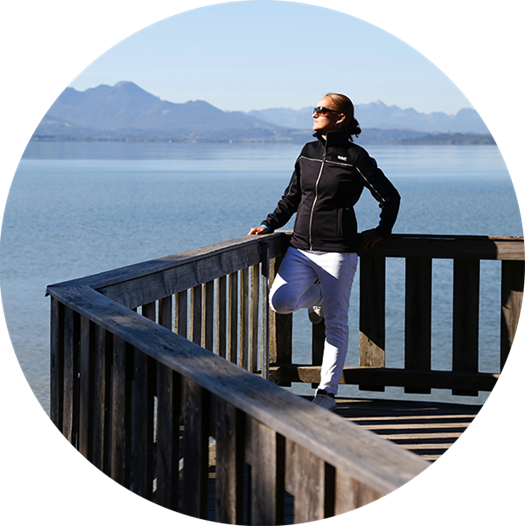 Nadine
Finance & Accounting
"It's great to be a part of such a creative company and support the team from the financial/accounting side. I'm surrounded with beautiful products on a daily basis and this is what makes me happy."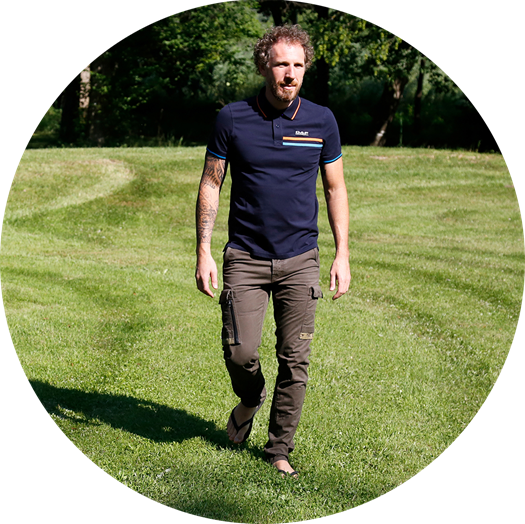 Kai
Product Manager
"Bringing together the ideas & core values from DAF as a brand, sales representatives, designers and suppliers to a final product which creates a smile on the consumers face is my enthusiasm for the job."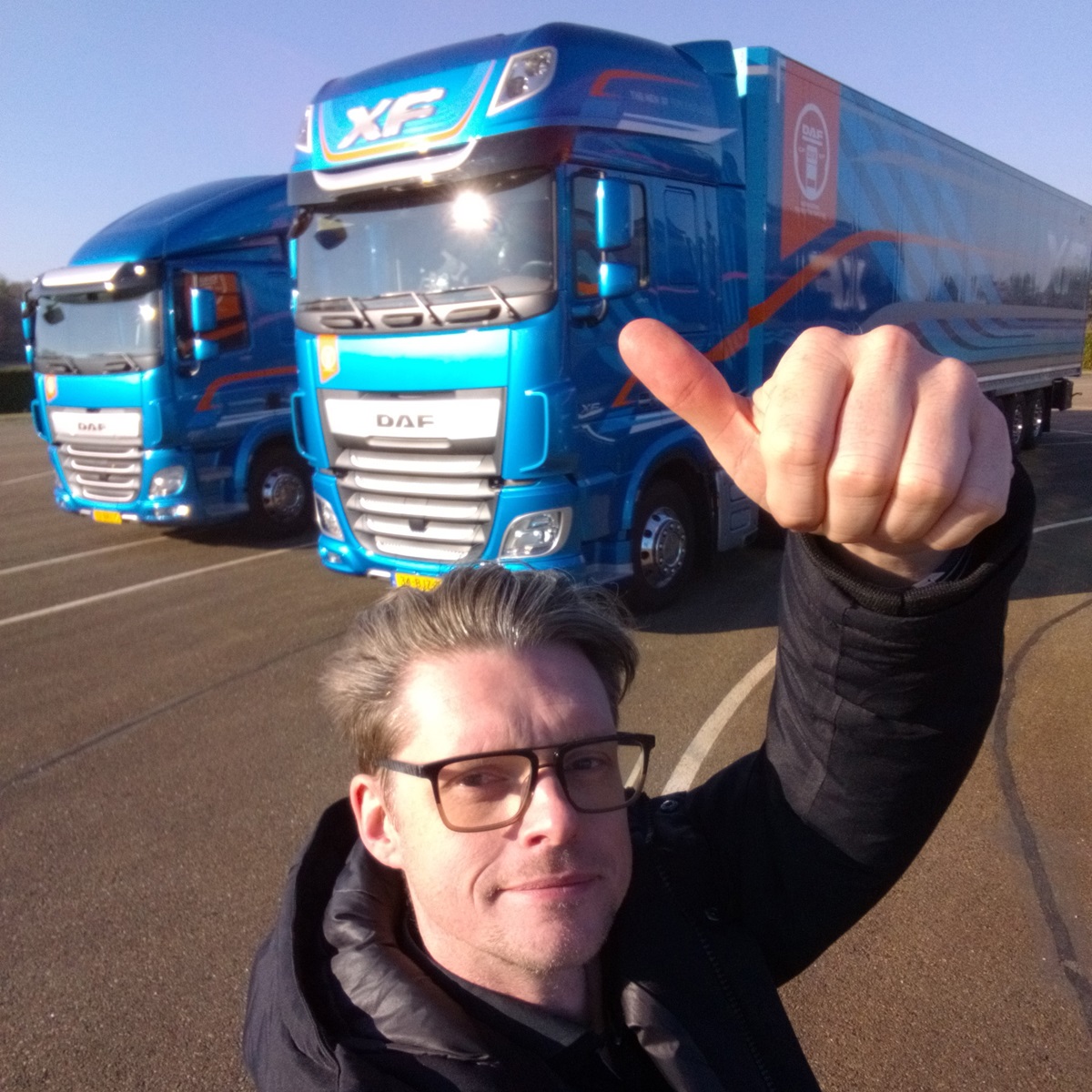 "A big smile and thumps up!"
"After several years of trying to participate in the truck driving experience for DAF employees, I finally succeeded. I was very well entertained and was allowed to drive the coolest DAFs (see photo). The whole day gave me a sense of pride to be able to experience this as an employee. The resulting smile is still on my face. A big thumps up! Let's go for 2019!"
Harrie Kanters
Allround logistic employee, DAF Trucks N.V.


"I'm proud to have DAF on my shirt"
I just love my job! I'm a service driver at DAF in Birtley and hoping to progress to driver trainer soon. I love the DAF product. It's just so user friendly and I've always found it to be of superior quality. I've driven all makes and models so I'm not just a DAF only driver.
I've driven the trucks in lots of aspects of jobs so I know what I like: DAF is the choice I would make if I was buying for myself. I'm proud to have DAF on my shirt as I do my day to day work, which is a different day every day. This keeps me busy and I'm genuinely happy at work!
Andy Kennedy
Service Driver, DAF Birtley